Casandra and Danny's wedding promised to be a super awesome day! There were a lot of unique photo opportunities planned, so of course, I was _VERY_ excited!
Casandra getting ready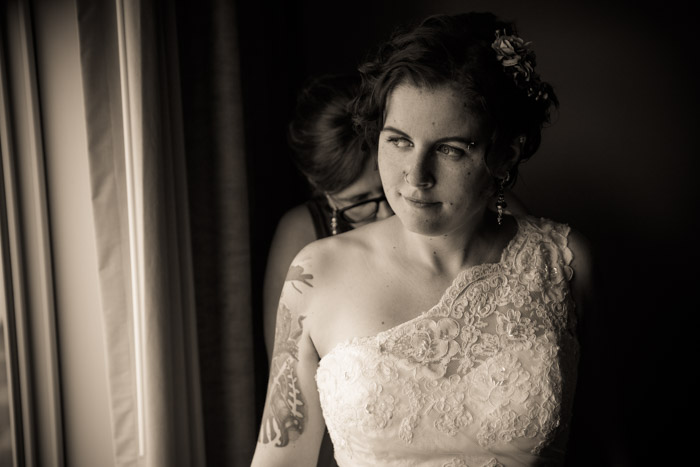 The ceremony was beautiful!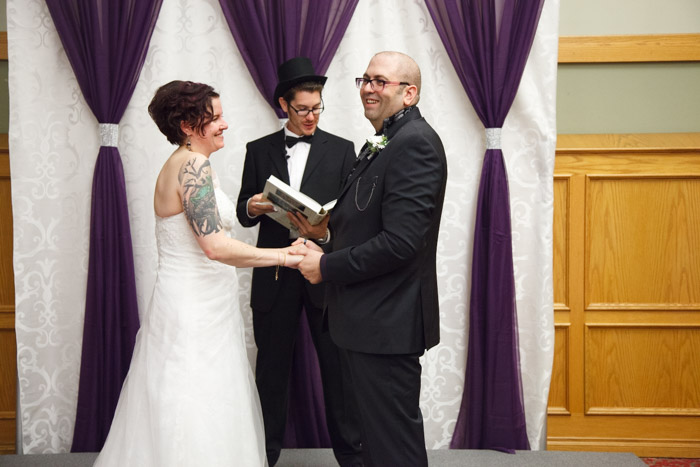 This photo has a bit of a vineyard feel to it.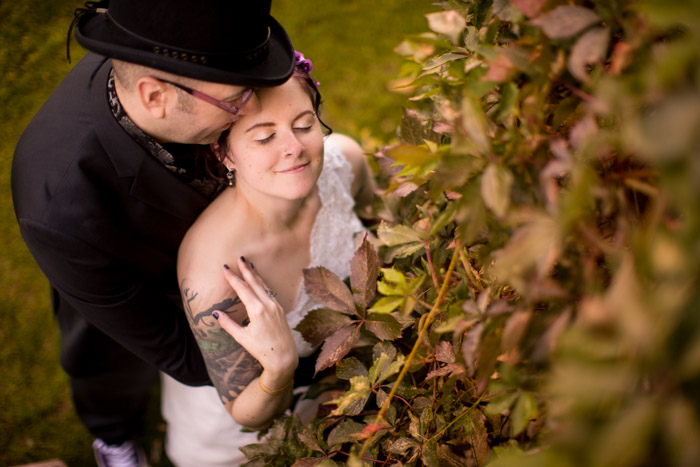 This water wheel is so cool!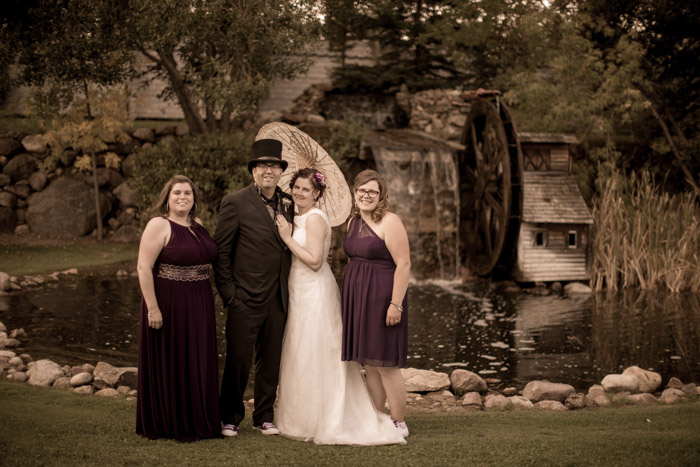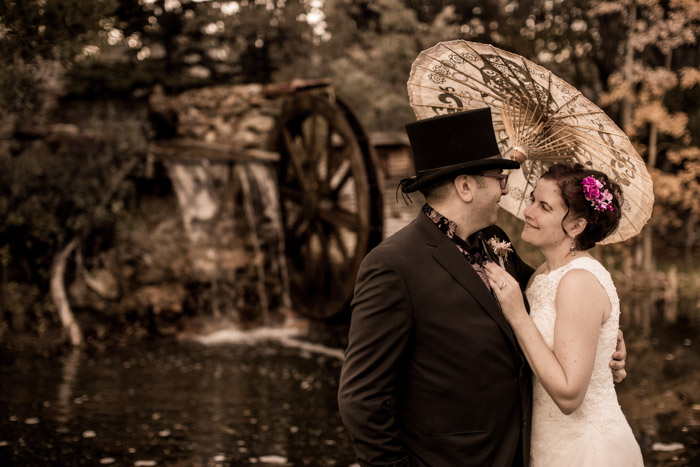 Casandra looking… well… just awesome. =)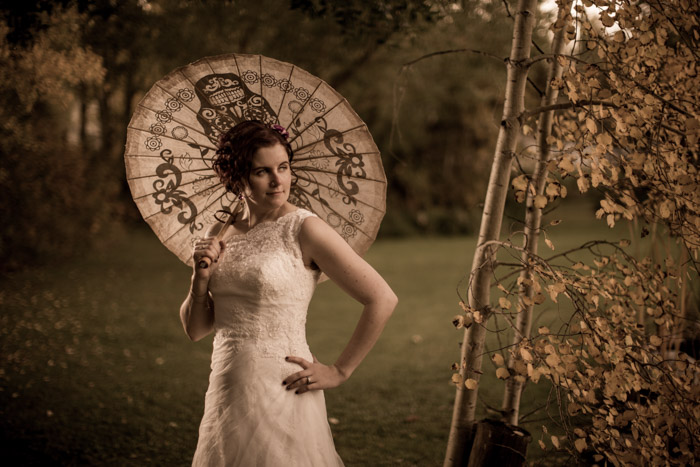 Loving the fall colours!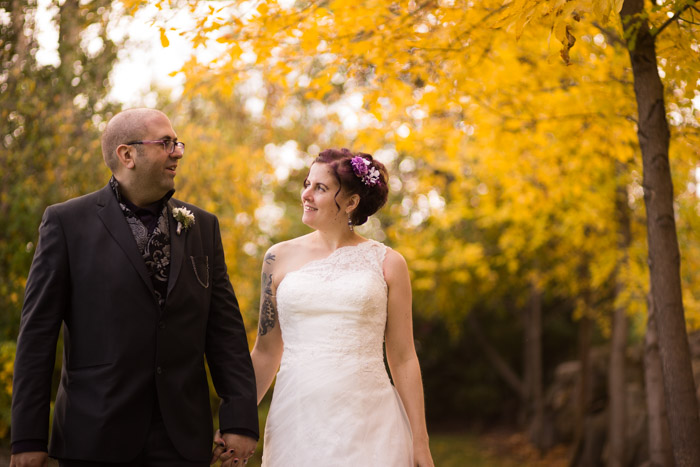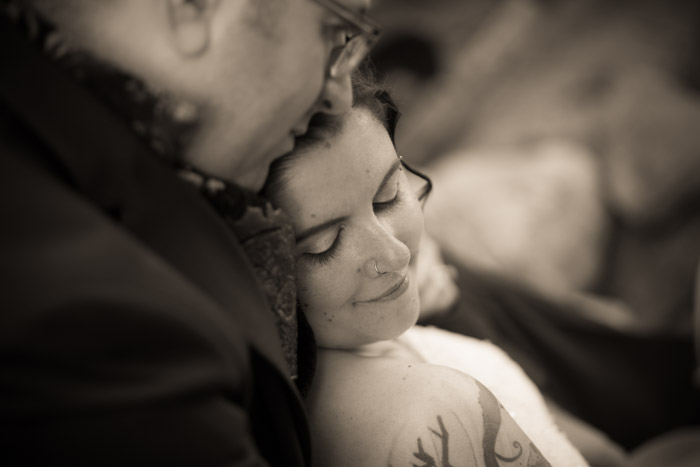 Now we have a Mexican Villa vibe going.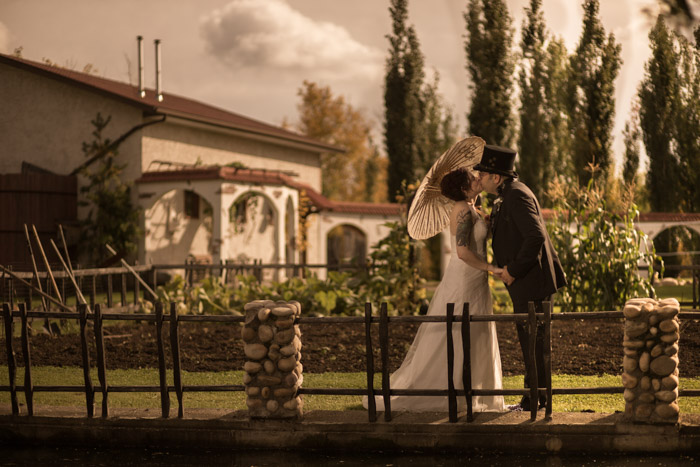 The beautiful autumn treed prairie landscape.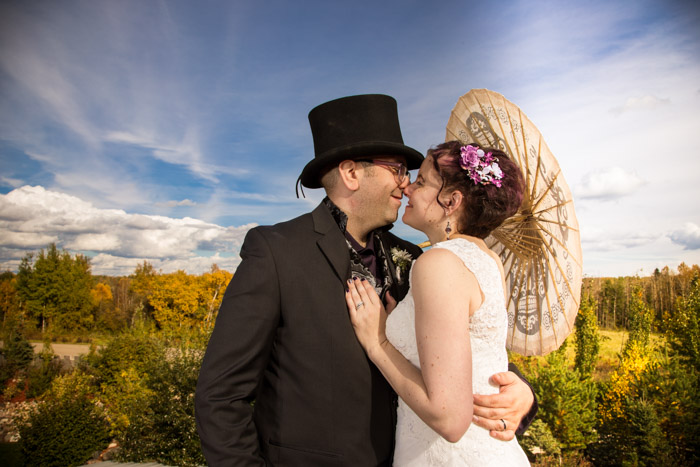 And the always vibrant prairie sky.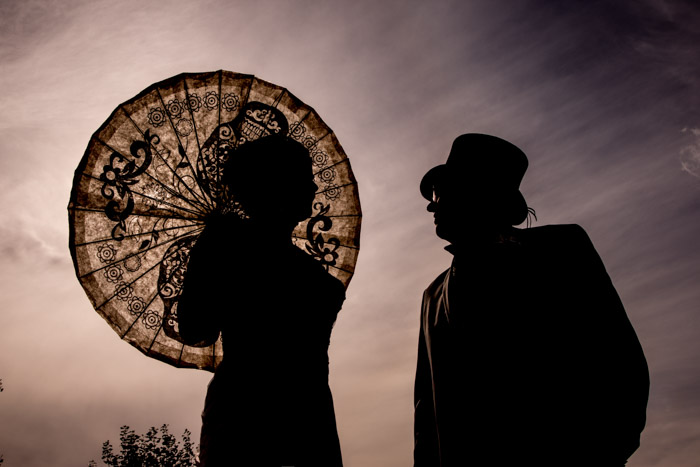 Off to a Medieval Castle. The guards of the gate. Yes, there is an actual drawbridge. I first met Danny when I photographed Cindy, the Best Woman (on the left) on her wedding day!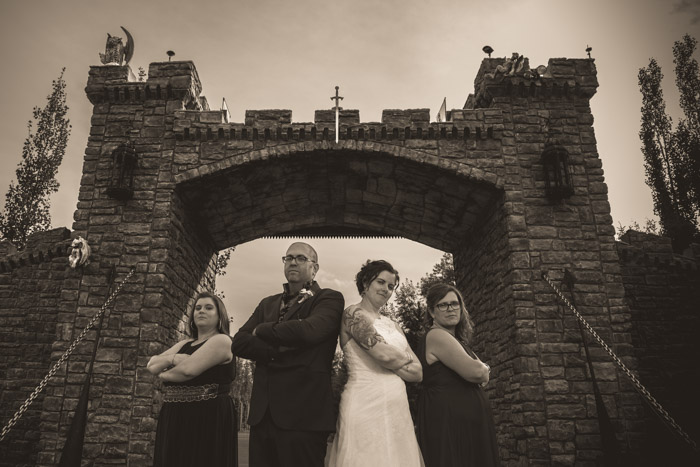 Next, Danny and Casandra booked us some time in a turn of the century heritage home: the Ruthorford house.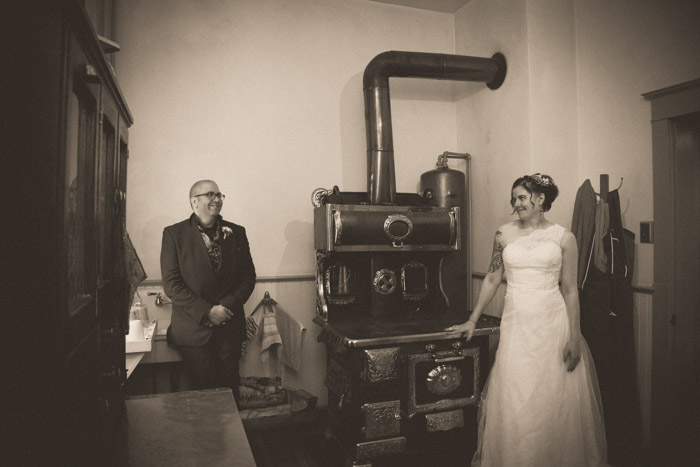 Anyone who knows me well, knows I love variety when shooting. So this was just awesome.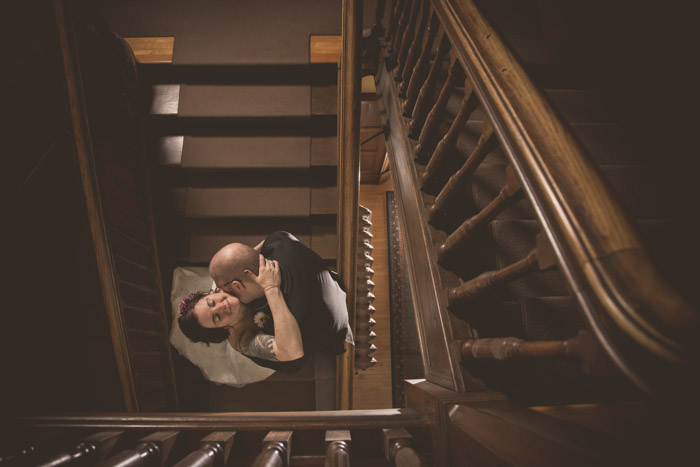 Now off to the reception. I loved how Casandra and Danny's interests defined the cake. Both are avid lizard and steampunk enthusiasts, both of which are combined here. So cool!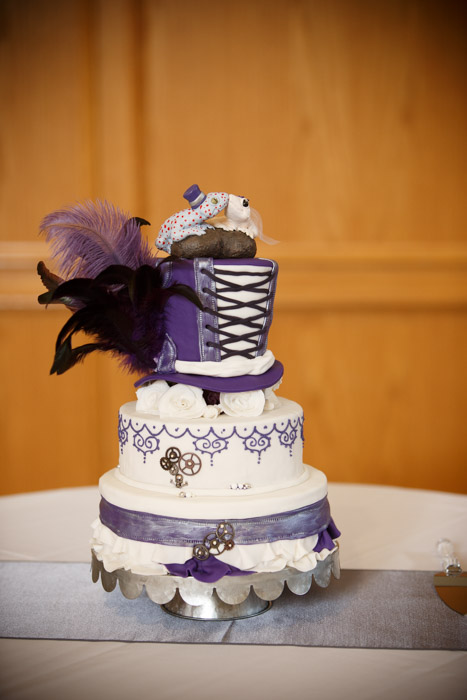 And their beautiful first dance.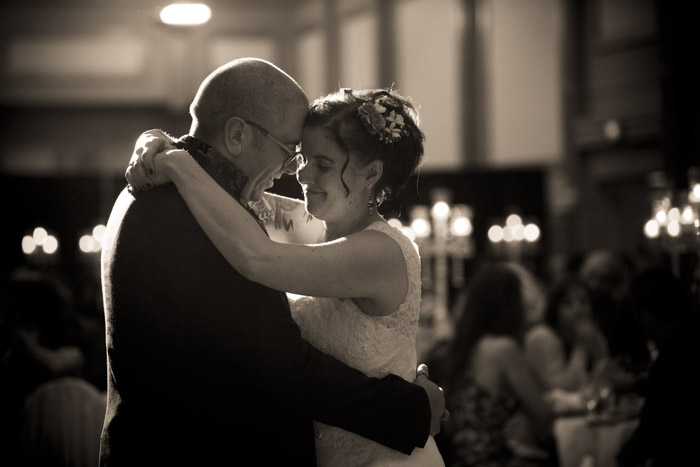 So congratulations on such an amazing and fun wedding. Thanks so much for providing a great day of photography that really made it extra extra fun and interesting! How many different looks on one wedding day is possible? Not more than this haha.
In order to get an actual feel for the whole day, you MUST click the "Play" icon below to see more photos!
And be sure to play it full screen (the icon in the bottom right corner) and set the quality (the little gear icon) to best match your screen. Right up to 4K!