Kayla and Houston wanted a wintery engagement shoot! At some points this winter, it looked questionable whether it would happen on our scheduled eshoot date, but St. Albert came through in a big way. We got snow, and the temperature happened to be in the zero range. Perfect, in other words!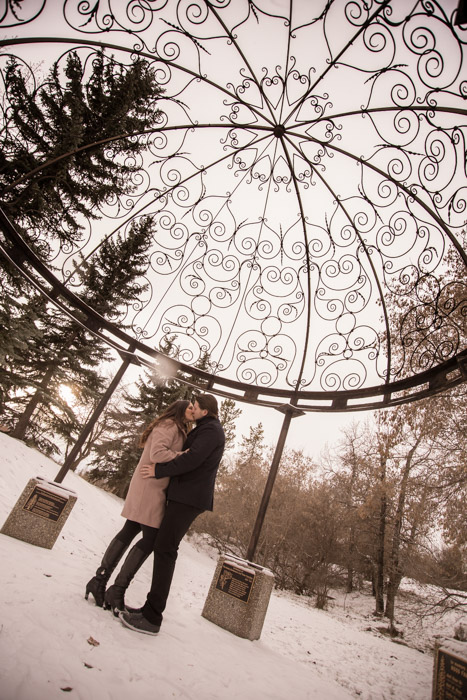 We fist hung out in the valley of the Sturgeon River.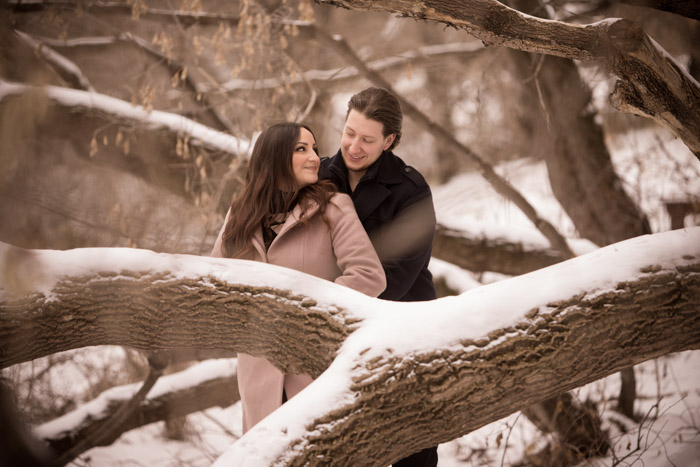 Love this old train bridge!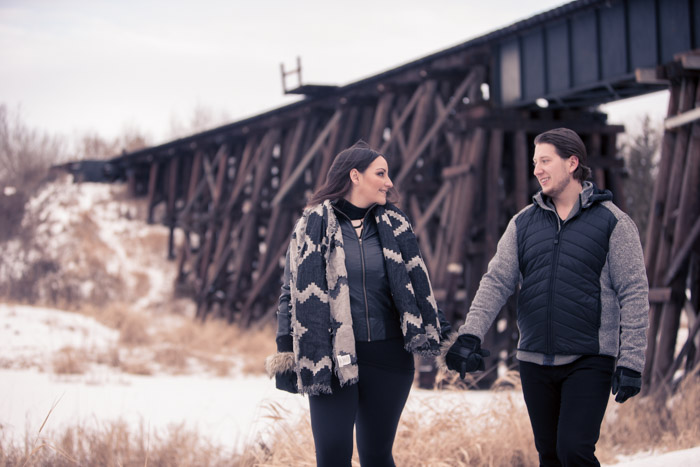 Haha these two are so silly and fun.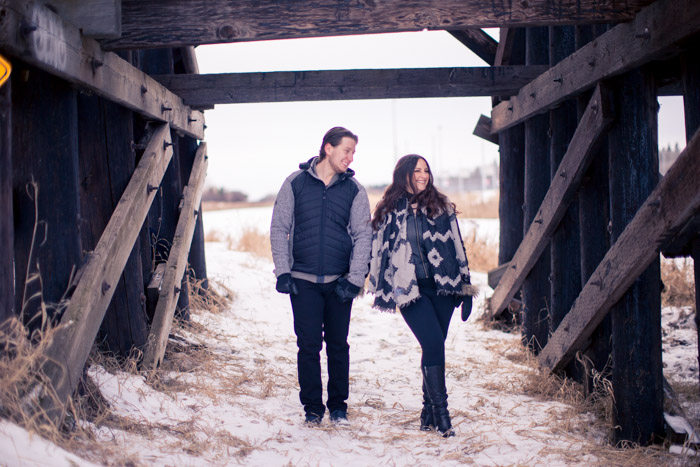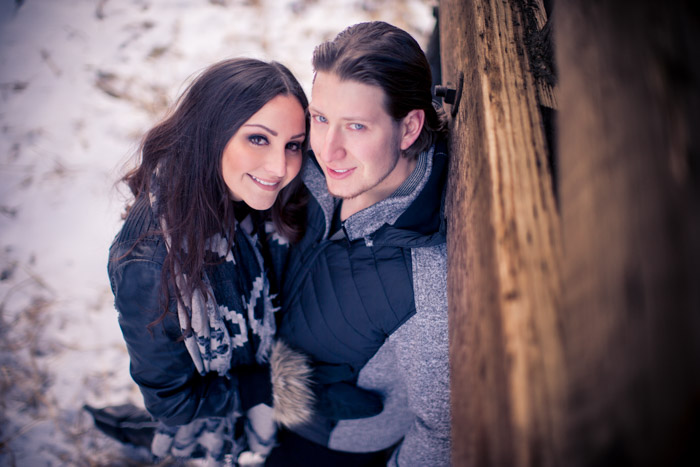 The Sturgeon River landscape looks so peaceful in winter.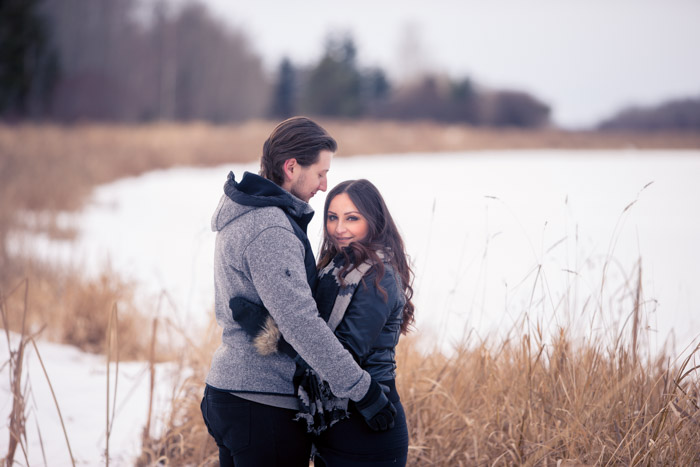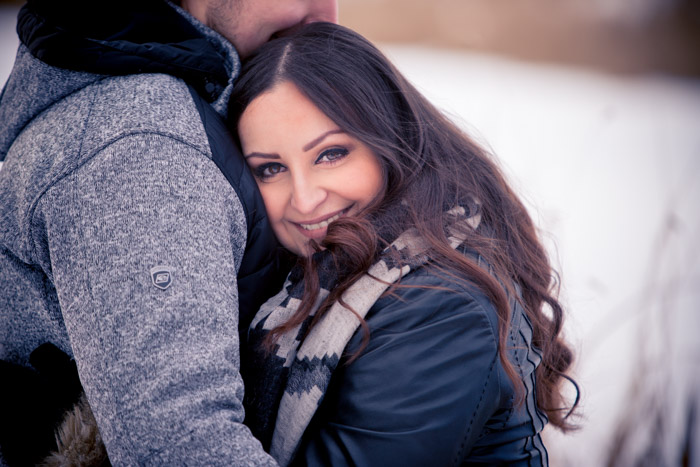 I *LOVE* doing outdoor shoots close to the winter Solstice, because the daylight is ALWAYS gorgeous. There is no waiting for the light to get pretty.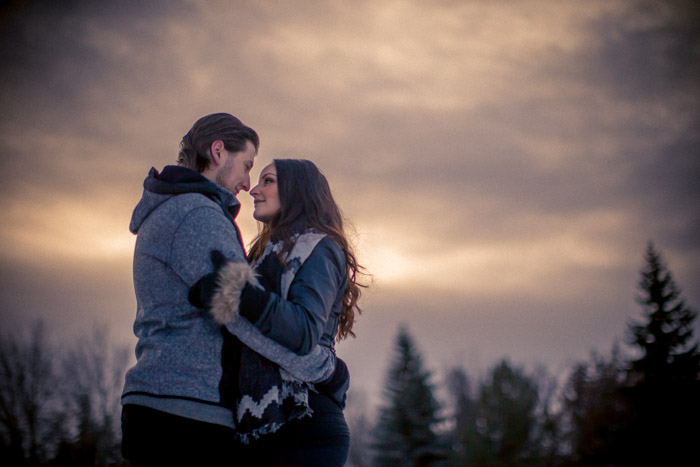 Stopped in downtown for a couple snaps too!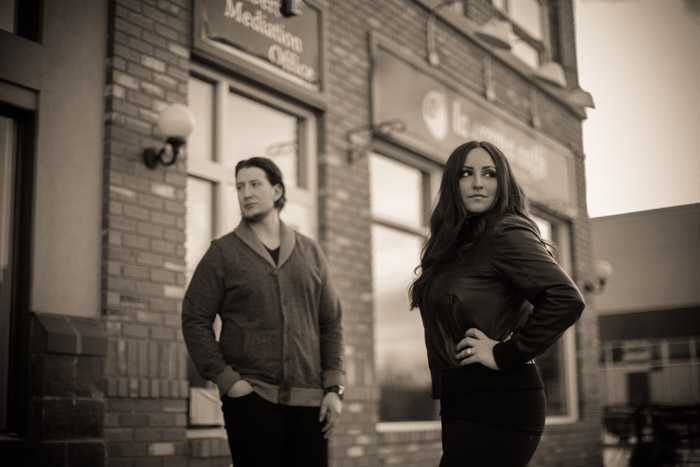 And then headed to the prairieland just outside town!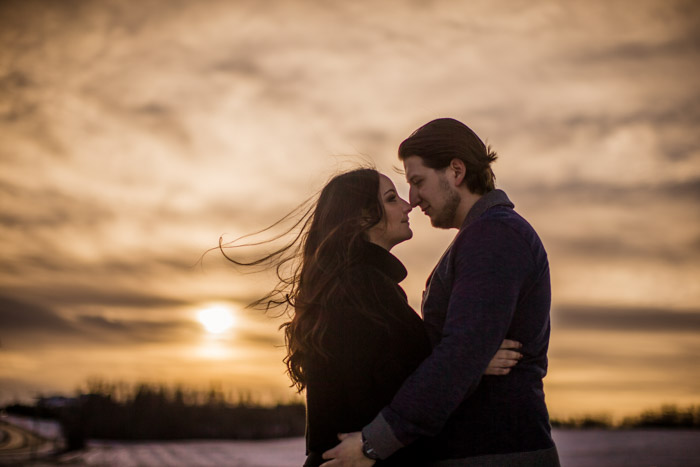 Like I said, there is no such thing as poor light this time of year!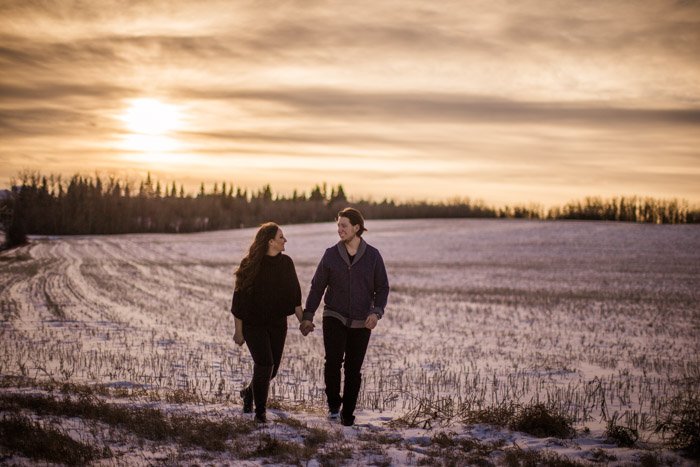 And I love this one… their Oiler fan family pic.